Are you an existing client? Your USALearning Account Manager will help with every step in the process.
As an existing client, you may have already worked with USALearning in the past, but your renewal is coming up or perhaps you have another project to submit. If you have questions about your current project, please contact your assigned account manager. If you do not know who your account manager is, need required documents, or have other questions, please contact the USALearning team by submitting a contact form.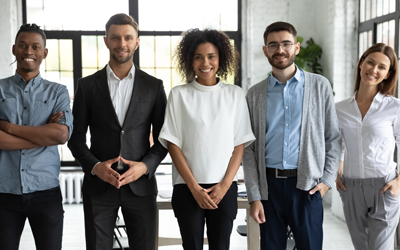 ---
The USALearning Project Tracker
Are you an existing DoD client? Check on your project status, provide updates, or enter a new project requirement on the USALEARNING PROJECT TRACKER.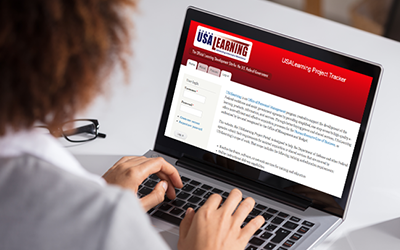 ---
Support your professional development with the Course Library.
USALearning offers professional development courses for government employees that are available for purchase through our Course Library. The library include courses on Information Technology, Environmental Safety, and Health, Legal, Desktop, and more. Purchases can be made by a government agency or an individual government employee.  An agency can purchase courses for their different types of employees if they have an official government email for registration/use.
Already have a Course Library account?

| CURRICULA | COST |
| --- | --- |
| Federal Government Curricula | $50.00 |
| Desktop Library Only | $50.00 |
| Environmental, Safety & Health, and Transportation Curricula | $50.00 |
| Legal Compliance Only  | $50.00 |
| Business Skills Library | $60.00 |
| Information Technology (SmartForce included) | $60.00 |
| Combined Library (Business & IT) | $100.00 |
| Complete (Business, IT, Legal Compliance, Desktop, & ESH) | $195.00 |
For a more detailed course description and information on Continuing Education Credits, please go to: https://www.skillsoft.com/content-solutions/. If you would like to create an account or have any questions about completing or submitting your purchase form, please submit a contact form.